Beware of search ad traffic theft!

Are competitors stealing your search ad traffic and customers?

Understand exactly how many and what type of competitor ads are bidding on your keywords!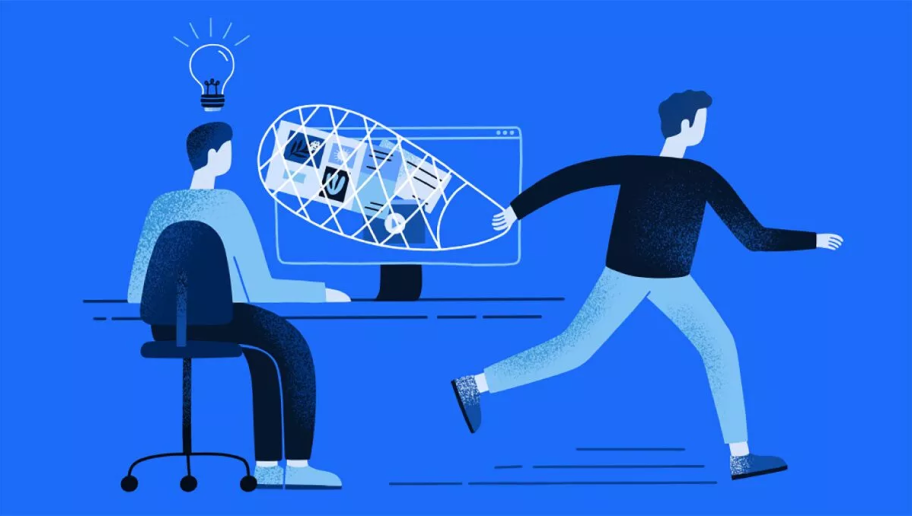 Save Money and Protect Your Google Search Ads
Monitor Competitors with Weekly Intel SERP Reports!
1
Select keywords you would like to keep an eye on.

2
SERP Intel actions hundreds of searches throughout the week from various locations and devices.

3
At the end of each week, SERP Intel conducts an extensive analysis of your searches and creates a customized report, which is then sent to your email for evaluation.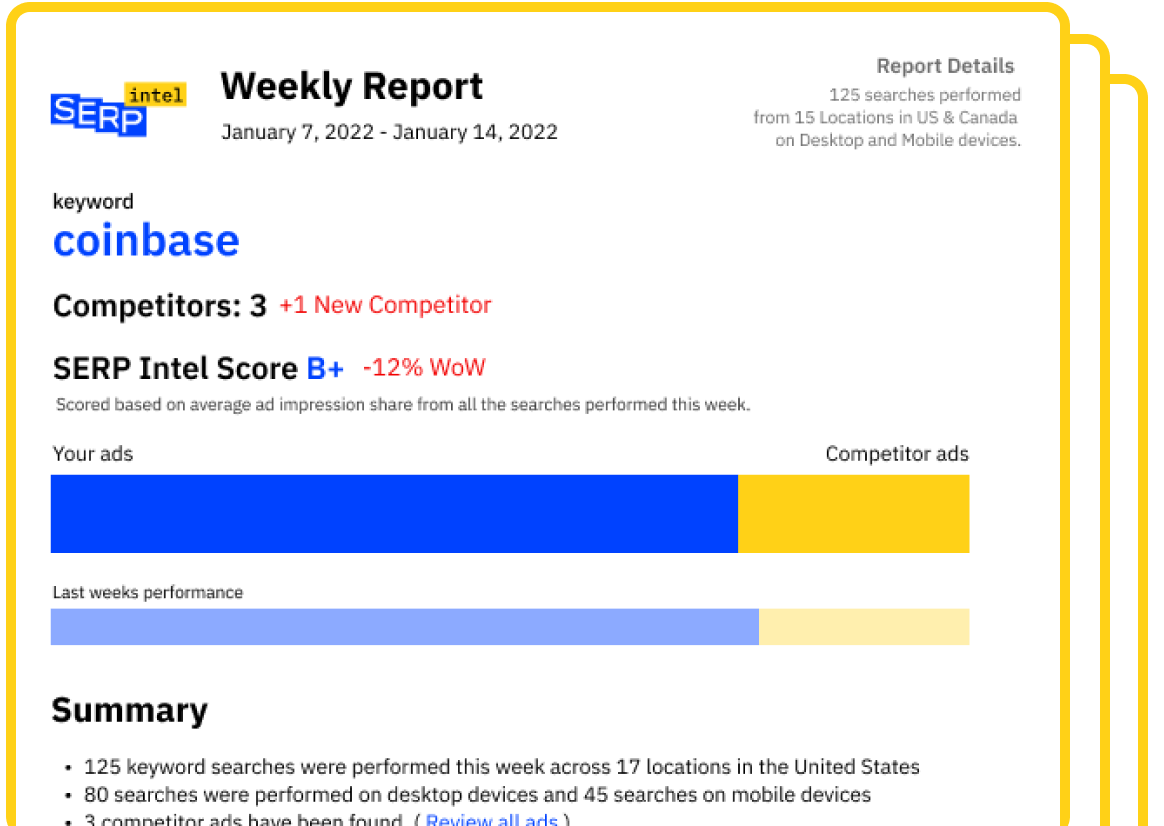 DOWNLOAD
Sample SERP Intel Reports
Don't let competitors steal your search ad traffic!
Gain a competitive edge and unlock the secrets of your competitors with our cutting-edge Google search results analysis! Discover the truth behind your competitors' ad strategies and see exactly how they're bidding on the same keywords as you. Our solution provides you with an in-depth understanding of both new and existing competitors, so you can stay ahead of the game. Don't miss this opportunity to gain true insight into your competition and dominate the market!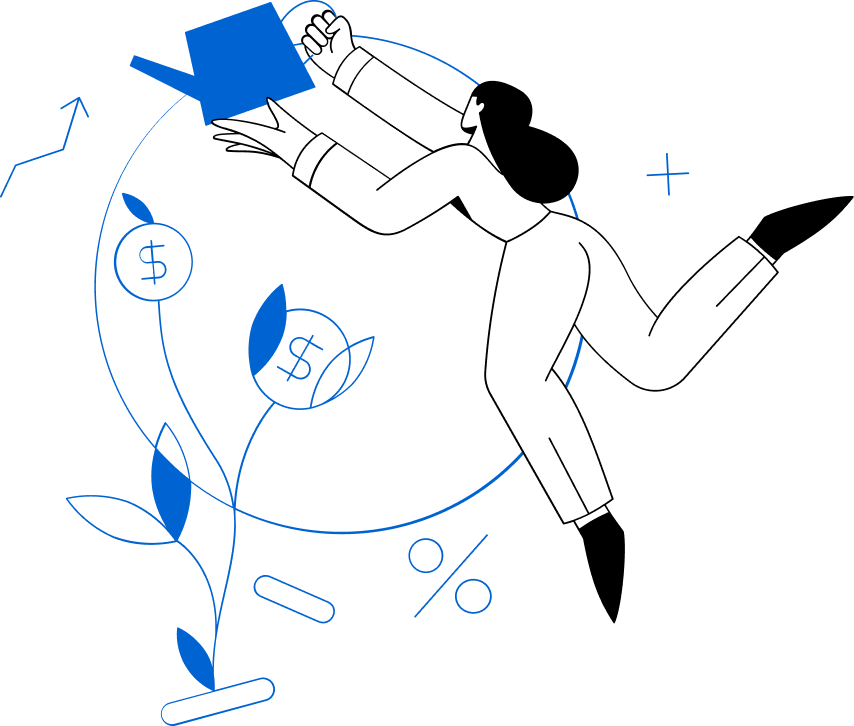 Optimize budgets with the right insights
Maximize your search engine advertising budget and stay ahead of the competition with our powerful monitoring and identification tools! Our technology empowers you to quickly adjust your ad strategy and bids based on competitor activity. This will guarantee the success of your campaigns and give you a competitive edge in the market. Don't wait, take control of your advertising efforts today!
Your brand keywords are highly valuable and prone to attack.
Stay ahead of the competition by keeping a close eye on your search ranking! Your brand is a prime target for competitors looking to steal your customers. Don't let them succeed! If you notice that you've fallen from the top spot in search results, act now to reclaim your position and secure your customer base. The power to dominate the market is in your hands, take advantage of it!